Emily                              Friday (by appointment only)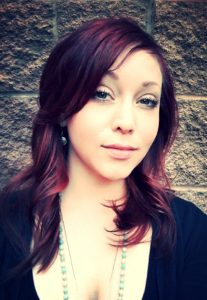 Sound and Energy Healing
We are Multi-dimensional Beings in a world of accelerating energy. Emily works with Ascension energies and Crystal Bowls to clear, balance and activate your mind, body and spirit. Keeping your vibration high is essential in these times of Great Awakening.  With the help of her Galactic team as well as your angels and guides, she holds and creates sacred space for ultimate healing and deep relaxation. The combination of hands on healing and Crystal bowl Vibrational healing, is a perfect recipe for spontaneous spiritual transformation.
Dave                                Tuesday 10am – 2PM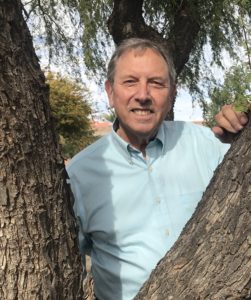 Master Level Usui and Karuna I/II
David has been a Reiki healer since2009. He has personally facilitated relief from chronic pain,  anxiety and "brain fog". Through both  techniques and his highly sensitive highly intuition the Reiki energy session is so tranquil you feel like you just  experienced a relaxing massage. Everyone should experience Reiki as part of  their health  rime.
Life Coach: As a certified Master Results Coach and a Abraham-Hicks Law of Attraction Coach, David uses his training and intuition to see beyond his clients' self-imposed limitations and guide them to mine the precious gems inside themselves.
Teresa                        Tues 2pm – 6pm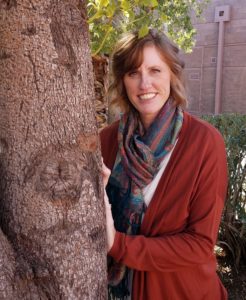 Eden Energy Medicine | Chakra Balancing |    Acupressure
Teresa Lake is the Western Regional Director forEden Energy Medicine, EEM, and a certified  practitionr. EEM works with the nine different  energy systems; chakras, electrics, grid, radiant  circuits, aura, Chinese meridians, triple  warmer, Celtic weave, and the five Rhythms.  Teresa will work with these systems in a varietyof ways; acupressure, stretching, chakra work, breathing exercises are a  few methods. EEM is a perfect blend of her past experiences as a Physical  Education Educator, Yoga Instructor, and School Guidance Counselor. Her  passion is finding ways for people to combat their pain, sleep well, and live a happy, healthy, and fulfilled life. Anyone who has ever had pain,  depression, anxiety, extreme highs and lows, or any medical issue is a  candidate to see her.
Tracy                          Wednesday  10am to 2 pm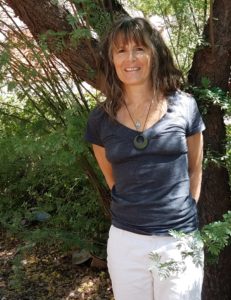 Reiki Master/Teacher | Holistic Core                Counselor |Clinical Hypnotherapist |
HOLISTIC HEALTH COACH
Tracy's drive to overcome many of her own challenges, coupled with her natural curiosity and highly sensitive nature helped her develop a greater understanding of what it takes to really heal on every level. Her sessions focus on clearing non-beneficial and distorted energies, including stuck emotions, limiting beliefs, psychic attacks, and any unwitting oaths, vows, contracts, or ancestral karma to restore a native harmonious state of peace, flow, and divine alignment. When the heavy, stuck 'junk' is cleared, the inner light can shine. She 'works with a team of Nature and animal helpers, colored light, and Ascended Master healer guides, along with the guides and helpers of her clients.
Laurie                        Thursday, Friday, Saturday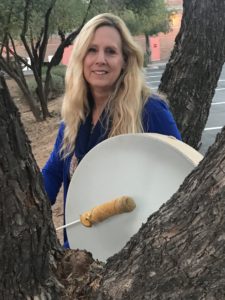 Practicing Shaman | Reiki | Quantum Touch Healing | Craniosacral Biodynamics | Acupressure
Laurie is a practicing shamanic healer, ceremonialist and Mesa Carrier.  She has been studying with a well-respected Kamasqa curandero and Altomisayoq adept from Peru and originator of Pachakuti Mesa Tradition (PMT) cross-cultural shamanism.  She has also studied Acupressure, Craniosacral Biodynamics, Quantum Touch Healing, and is a Shamballa Reiki Master/Teacher using Multi-Dimensional Healing. She has a passion for helping others and she incorporates a variety of modalities in her healing sessions using sound, oils, stones and whatever else she is guided to use. She incorporates her own unique healing style using a combination of everything she has learned, as well as, what she picks up intuitively from your body.
Becky                                   Sundays 10 am to 2 pm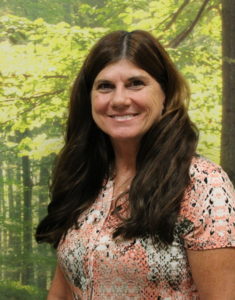 Tuning Fork Practitioner | Reiki | Reconnective Healing | Craniosacral Biodynamics | Emotion Code
Becky has been involved with the spiritual healing community for 30 years and has studied with many masters. She is Claircognizant, and uses this clear knowing to create healing sessions unique for each client. She is a Tuning Fork Practioner, Reiki Master x3, and uses Reconnective Healing (RH), Cranial Biodynamics, and Emotion Code.  Through light touch, releasing of trapped emotions, tuning and shifting the energy, she transforms the body, mind and spirit back into an optimal state of balance.
Diana                        1st & 2nd Sunday each month                                                            2pm to 6pm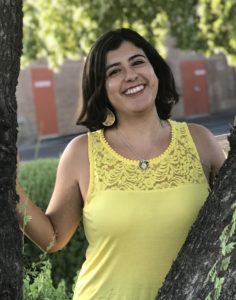 Past Life Healer | Reiki Master/Teacher | Angel Numerologist |Angel Therapy Practitioner
Diana is a third-generation medicine woman committed to empowering you to release the old shackles of the past and live a happy, free life! She has been talking to Angels and Spirit since she was three and uses her intuitive and healing powers to provide accurate guidance, insights and next steps for her clients.
Specialties: Relationship/Love, Family Dynamics, Business/Career